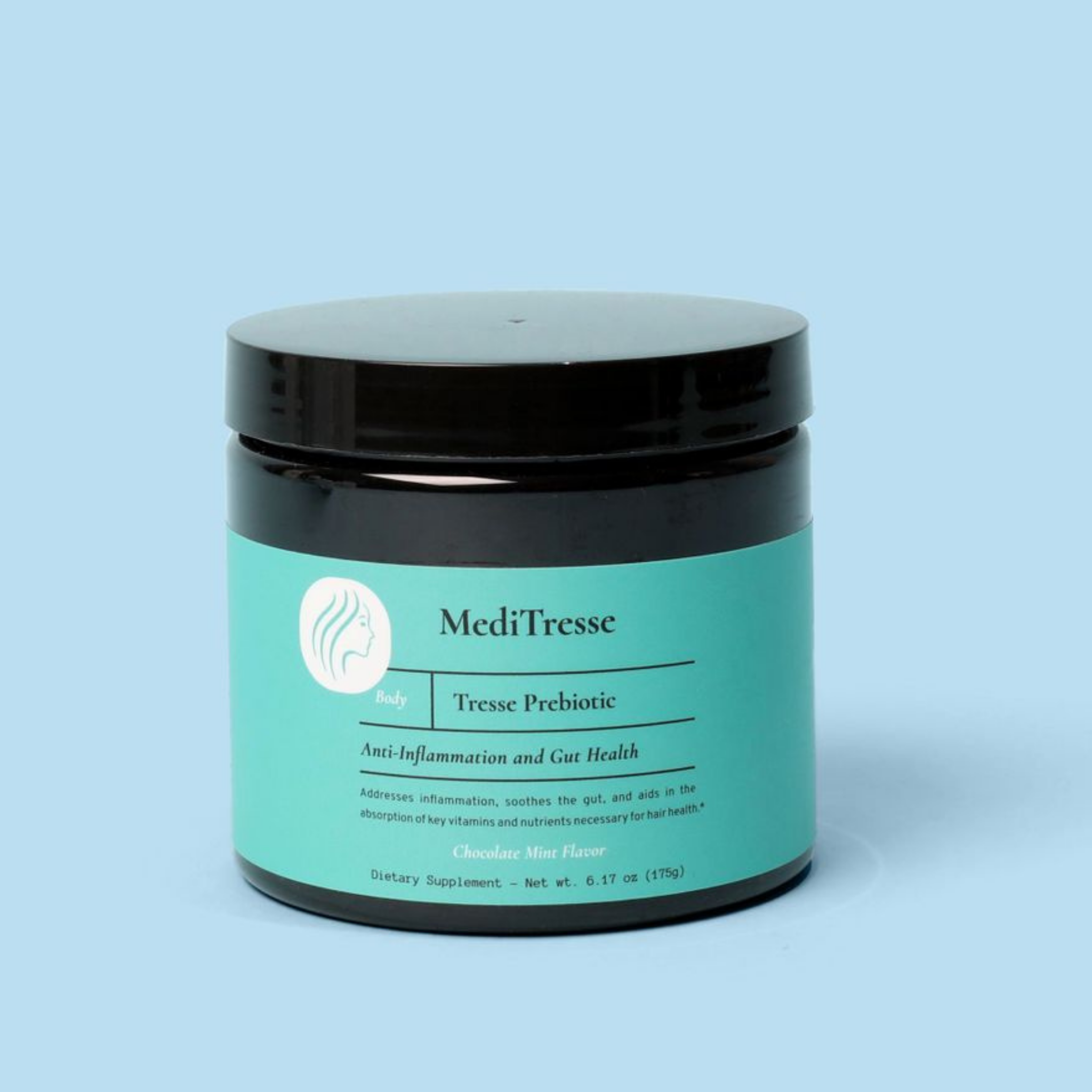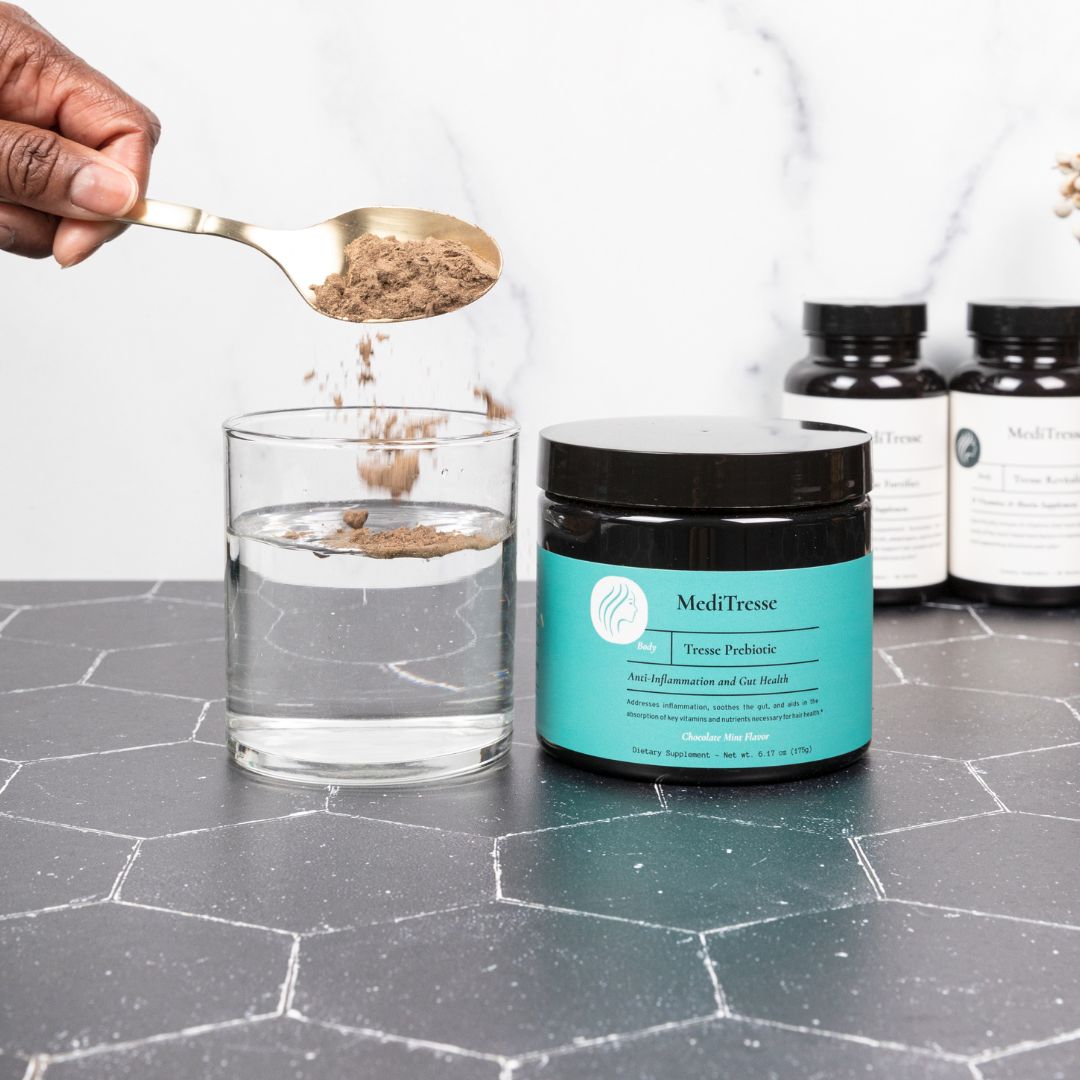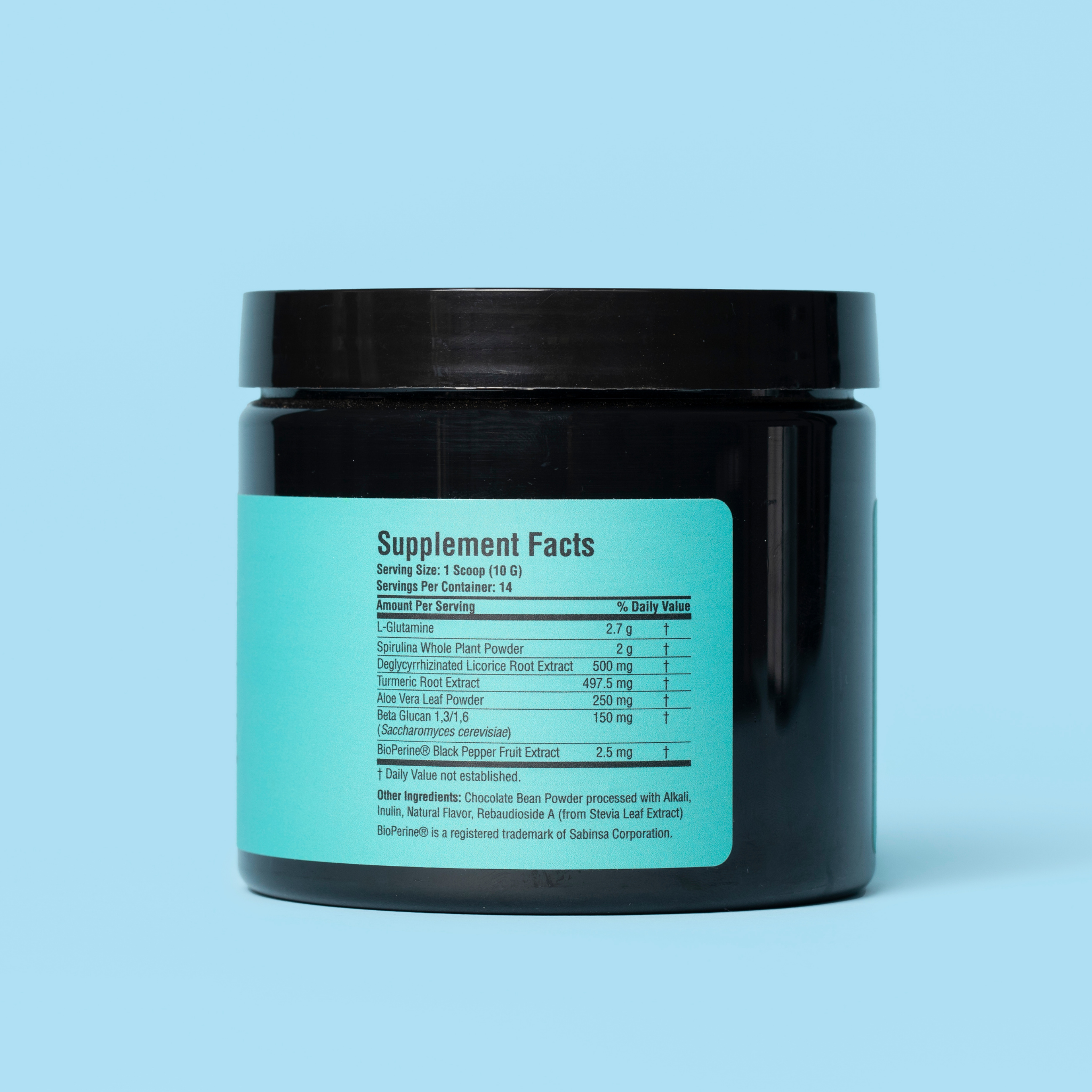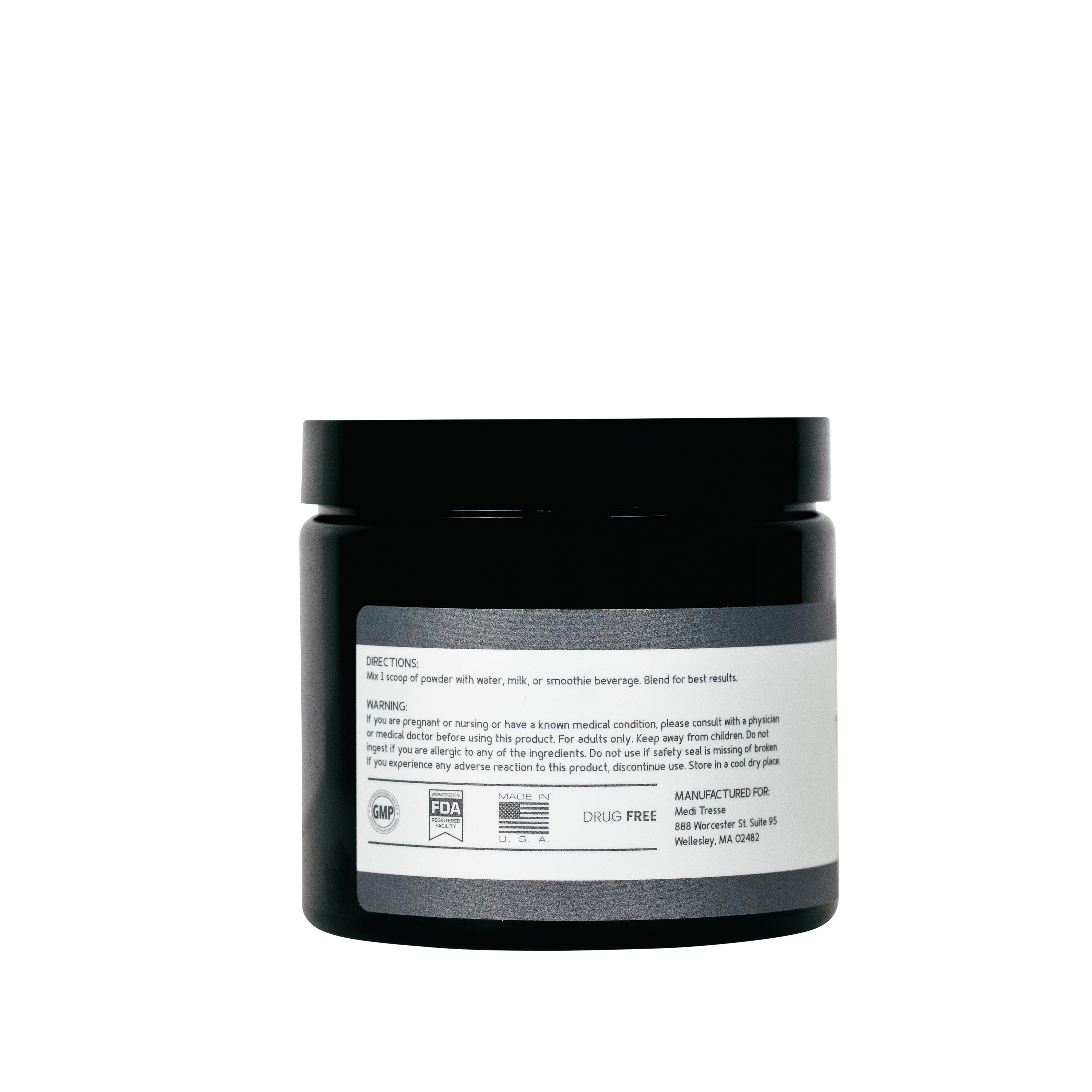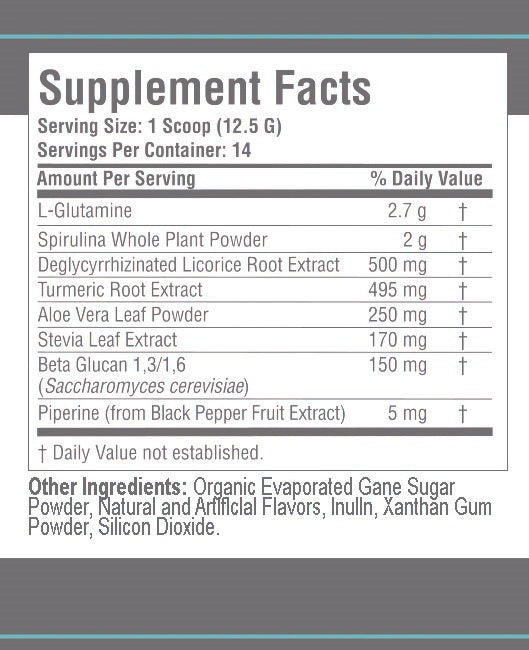 Medi Tresse Prebiotic supplement contains anti-inflammatory properties to soothe and address gut health-related issues that may contribute to hair thinning and hair loss.
This strong anti-inflammatory supplement supports the entire body to promote better absorption of nutrients overall.
Healthy hair starts with a healthy gut. 
Ingredients: L-Glutamine, Spirulina, Whole Plant Powder, Deglycrrhizinated Licorice Root Extract, Turmeric Root Extract, Aloe Vera Leaf Powder, Stevia Leaf Extract, Beta Glucan 1.3/1.6 saccharomyces cerevisiae, Piperine from Black Pepper Fruit Extract, Organic Evaporated Cane Sugar Powder, Natural and Artificial Flavors, Inulin, Xantham Gum Powder, Silicon Dioxide
Warning: Do not use if you are allergic to any of the ingredients. Keep all vitamins in a cool, dry storage area. Keep out of reach of children. Not intended for pregnant or nursing women. 
Too early to tell
Have started using only for a few weeks. No changes yet but hoping the shedding can be helped and I see the impact soon.
I love having this prebiotic supplement not only to aid in my gut health but also for reassurance. I know my body is absorbing the nutrients a new I feel amazing overall.
At-home Hair Loss Help
Learn more about your options for growing healthier hair at-home. View the results from our Healthy Body Bundle 120-day pilot study.
view now