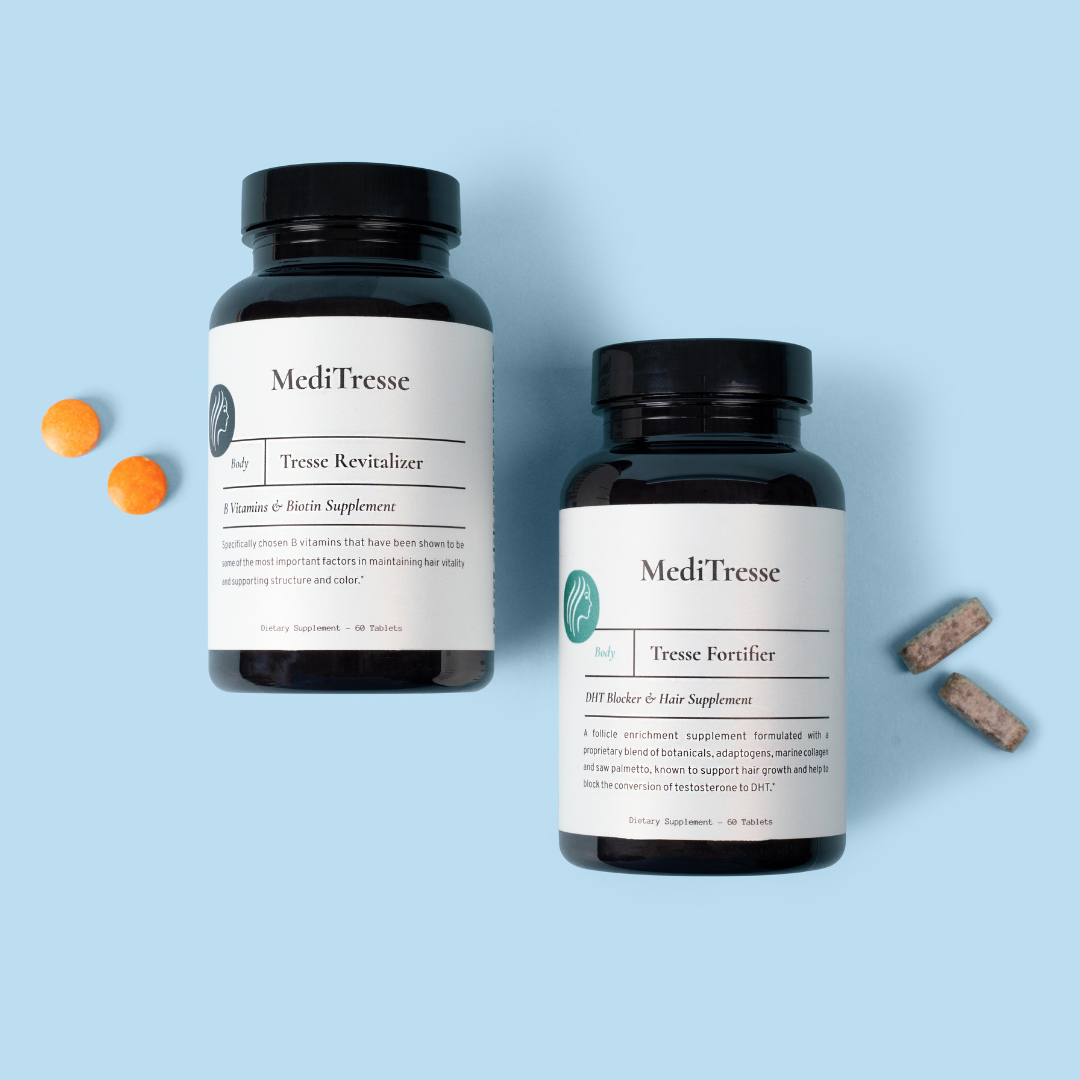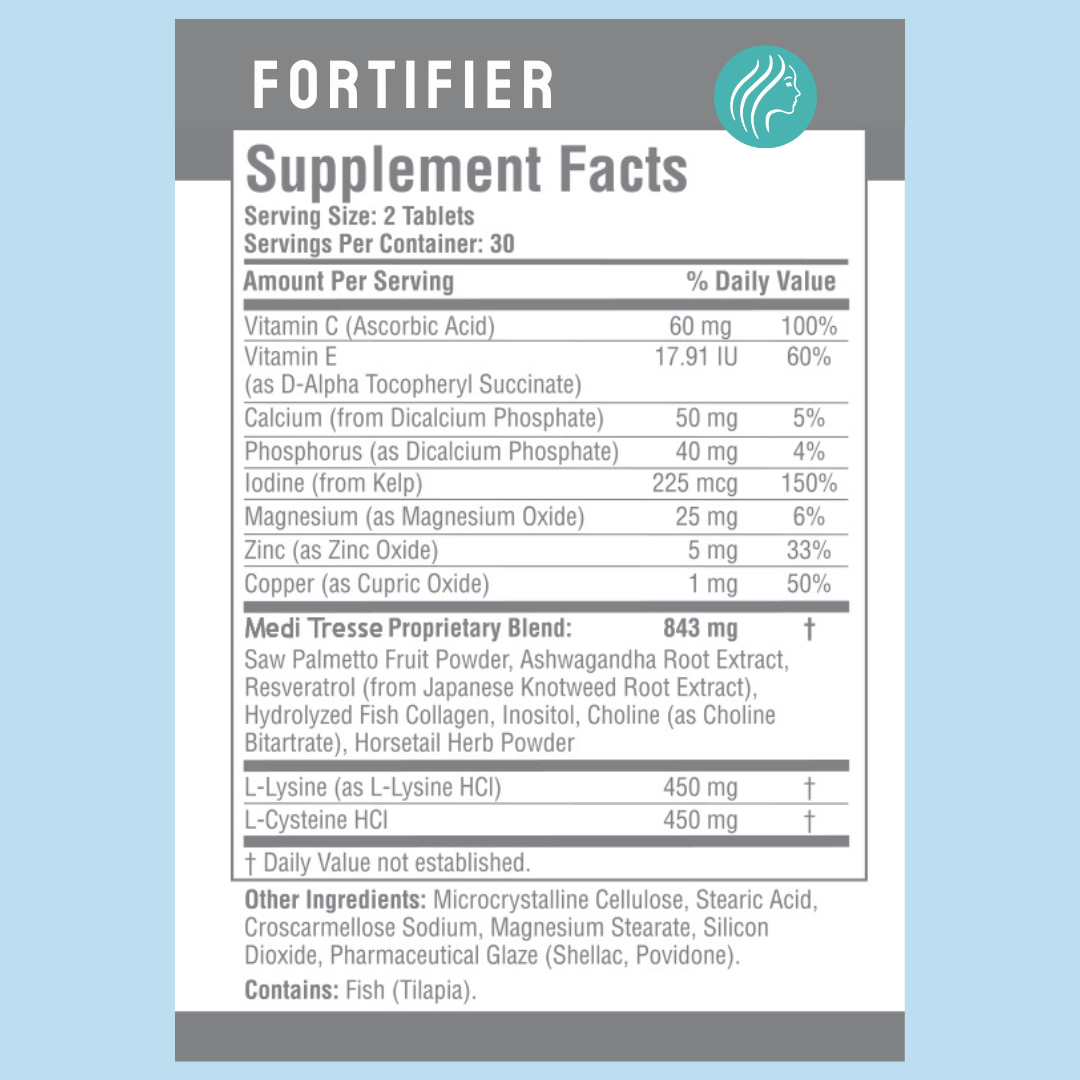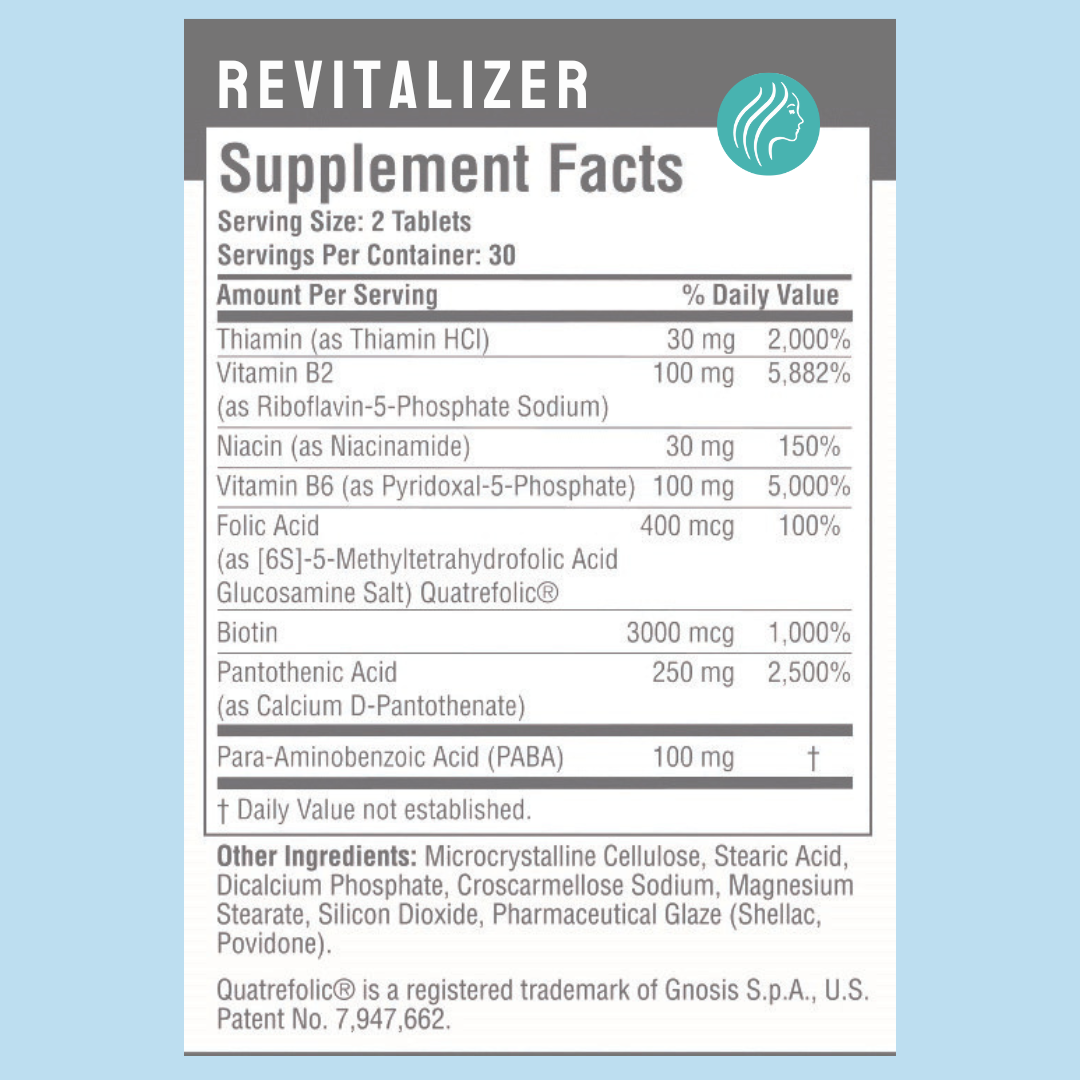 Fortifier & Revitalizer (90-day) Supply
Specifically formulated to support the female anatomy to help prevent female hair loss and regrow healthier hair from the inside out. 
Fortifier: A follicle enrichment supplement formulated with the proprietary blend of botanicals, adaptogens, marine collagen, and saw palmetto, known to support hair growth and help to block the conversion of testosterone to DHT, which is involved with the shrinking process of hair follicles.
Revitalizer: Specially formulated to support the healthy metabolism of hair, skin, and nails. Multiple B vitamins and biotin have been shown to be some of the most important factors in maintaining hair vitality and supporting structure and color. 
Fortifier & Revitalizer (90-day) Supply
At-home Hair Loss Help
Learn more about your options for growing healthier hair at-home. View the results from our Healthy Body Bundle 120-day pilot study.
view now