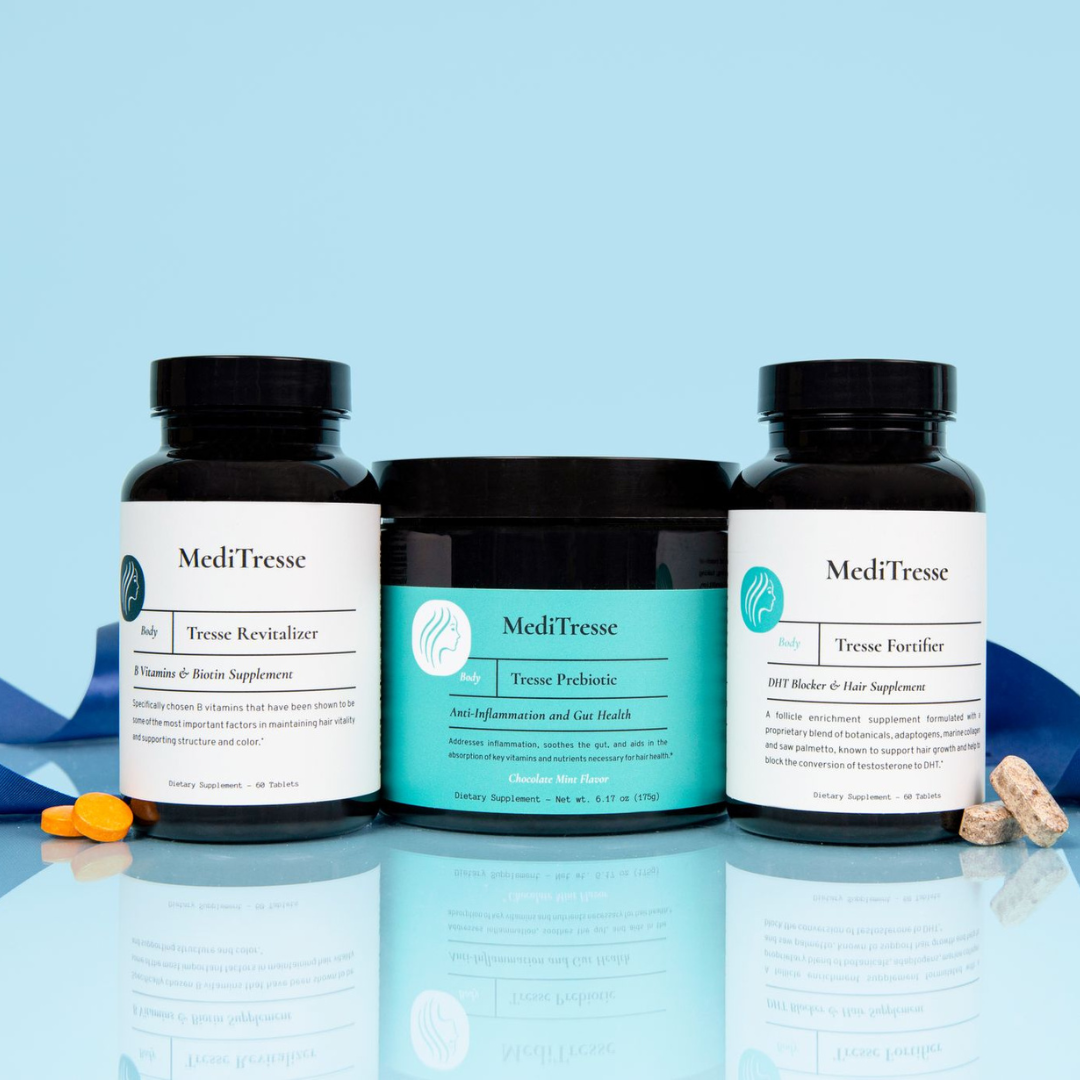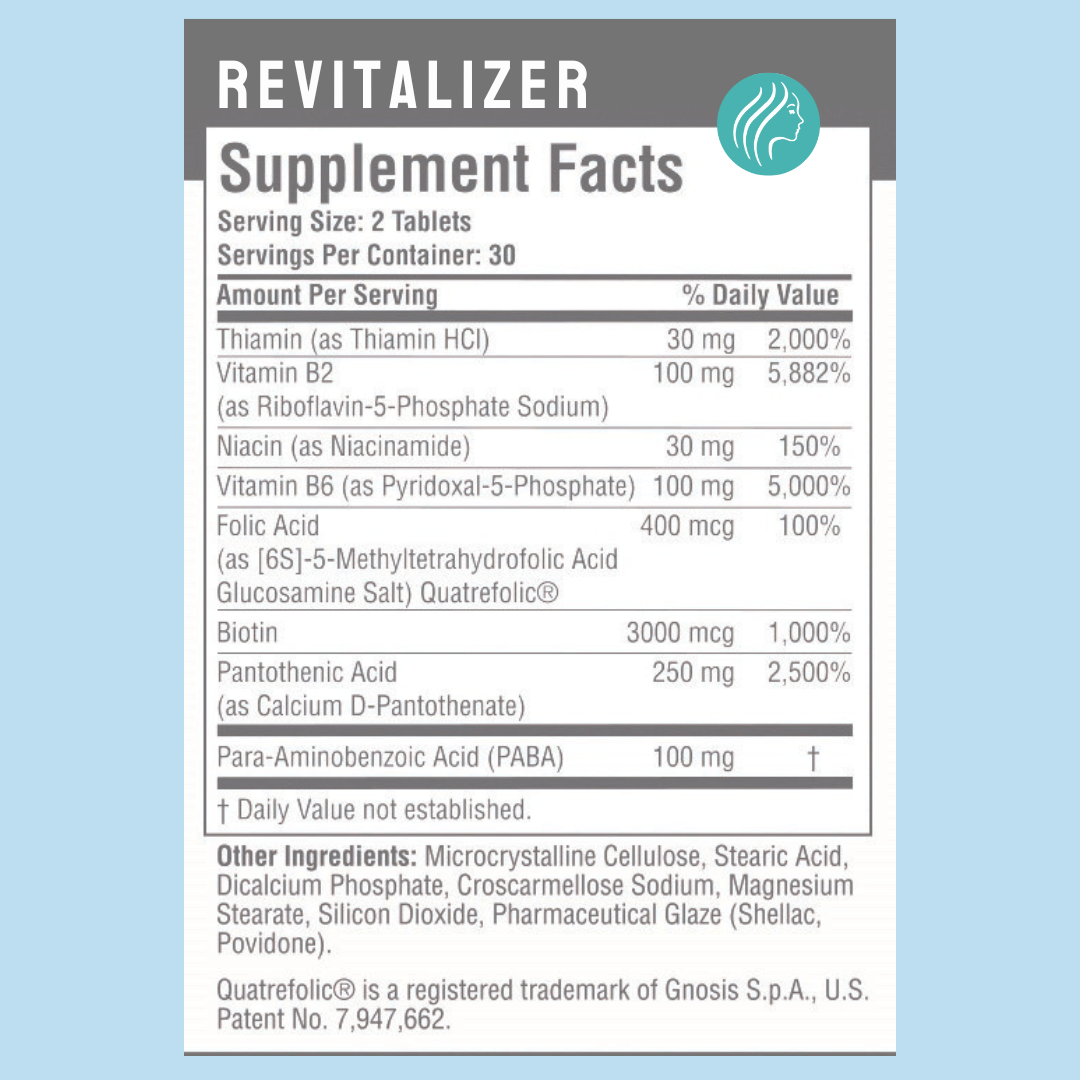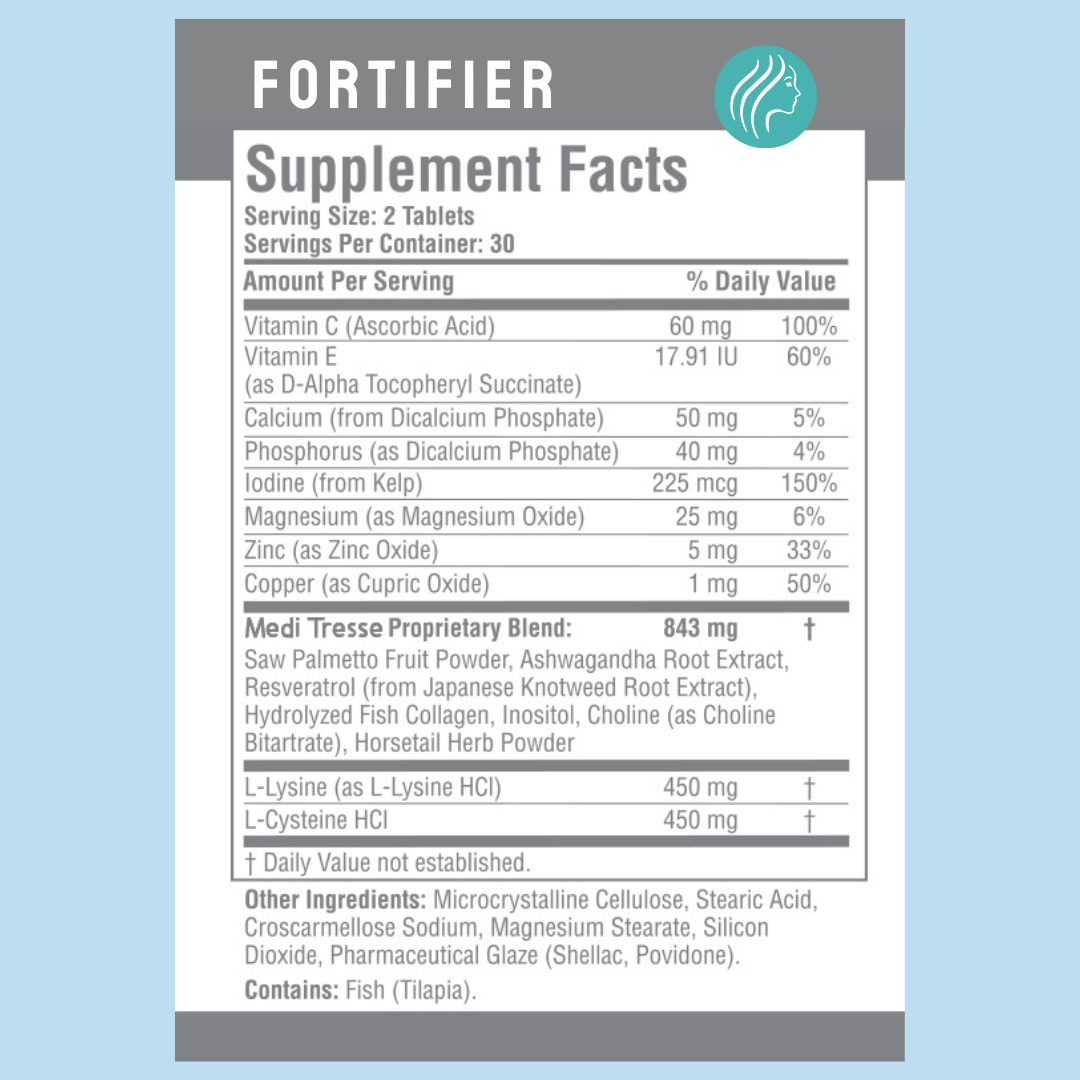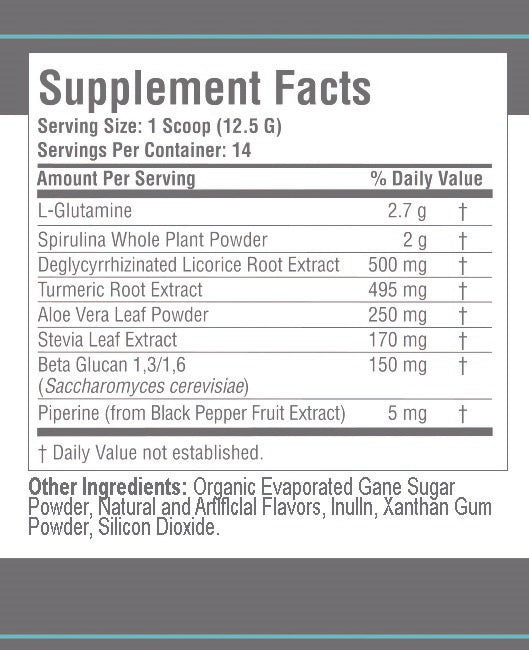 Our Healthy Body Bundle addresses total body inflammation starting in the gut while supporting nutritional factors that may play a role in hair growth and shedding in a three-step oral program.
Specially curated marine and botanical ingredients are the basis, with amino acids and vitamins to support this global approach. Nourishing your body with the nutrients it needs to grow and regrow stronger, longer, fuller hair.
Revitalizer: Specially formulated to support the healthy metabolism of hair, skin, and nails. Multiple B vitamins and biotin have been shown to be some of the most important factors in maintaining hair vitality and supporting structure and color. Because the form of each ingredient is essential for the cells' ability to utilize it, we have chosen the most active (or reduced) form with proven clinical efficiencies.
Fortifier: A follicle enrichment supplement formulated with the proprietary blend of botanicals, adaptogens, marine collagen, and saw palmetto, known to support hair growth and help to block the conversion of testosterone to DHT, which is involved with the shrinking process of hair follicles.
Prebiotic: Addresses total body inflammation, soothes the gut, and aids in the absorption of key vitamins and nutrients necessary for healthy hair. Chocolate mint flavor.

Loving this bundle!
The healthy body bundle has truly transformed the state of my hair, after even 30 days I noticed growth! I love this because it's also giving me supplements that help other parts of my body like my skin. Consistently good & seeing great results. Chocolate mint is my fav!
One-month in and loving it!
The texture of my hair is softer, less hair in my brush, and overall I feel healthier. Will definitely continue using this product!
I love having this bundle as apart of my routine. I've seen consistent progress with my hair as well as in my hairline since taking the Healthy Body Bundle. I recommend taking before and after pictures so you can see the progress. It's truly amazing.
The only product that has ever worked!
Let the I turn do the talking. I took this picture when I had been using the Healthy Body Bundle for two months. I was amazed by the results! I will never go without my Meditresse.
AMAZING!
This bundle has been so helpful for my hair growth! I immediately noticed changes when I first started taking it within the first month. I saw many baby hairs on my scalp and I really recommend taking a before picture to see if it works for you, it will make the results even more obvious. I highly recommend this bundle!
Researched Results
Healthy Body Bundle
We have completed significant research and development on the products and they have been found to be beneficial for women with nearly all types of hair loss to grow healthier hair at home.
- Dr. Mary Wendel, MD Medi Tresse

Individual results will vary