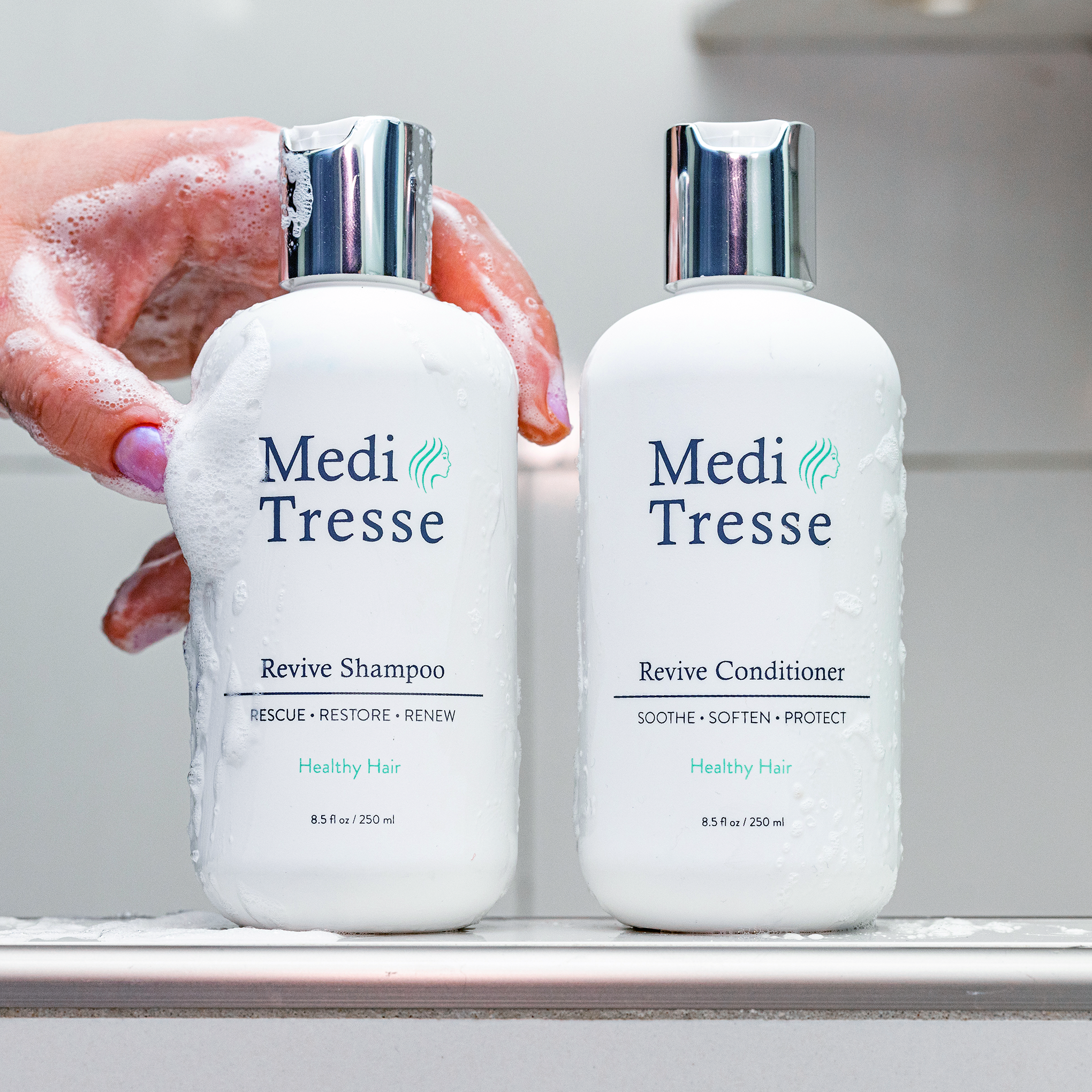 Revive Shampoo and Conditioner - Save 10%
$64.80
Regular price
$70.00
Subscription • Save
This stimulating, aromatic cleansing shampoo and moisturizing conditioner, include Peppermint and Lavender Oils that revitalize both hair and scalp while creating a calming, spa-like experience.
The rich lather of the shampoo removes excess oils and product build-up and strengthens hair while improving body and shine. Vital vitamins and botanical extracts in the conditioner protect sensitive skin and scalp, while proteins strengthen the hair shaft. The shampoo and conditioner are safe for colored, straightened, and chemically treated hair.
Revive Shampoo and Conditioner - Save 10%
$64.80
Regular price
$70.00
At-home Hair Loss Help
Learn more about your options for growing healthier hair at-home. View the results from our Healthy Body Bundle 120-day pilot study.
view now