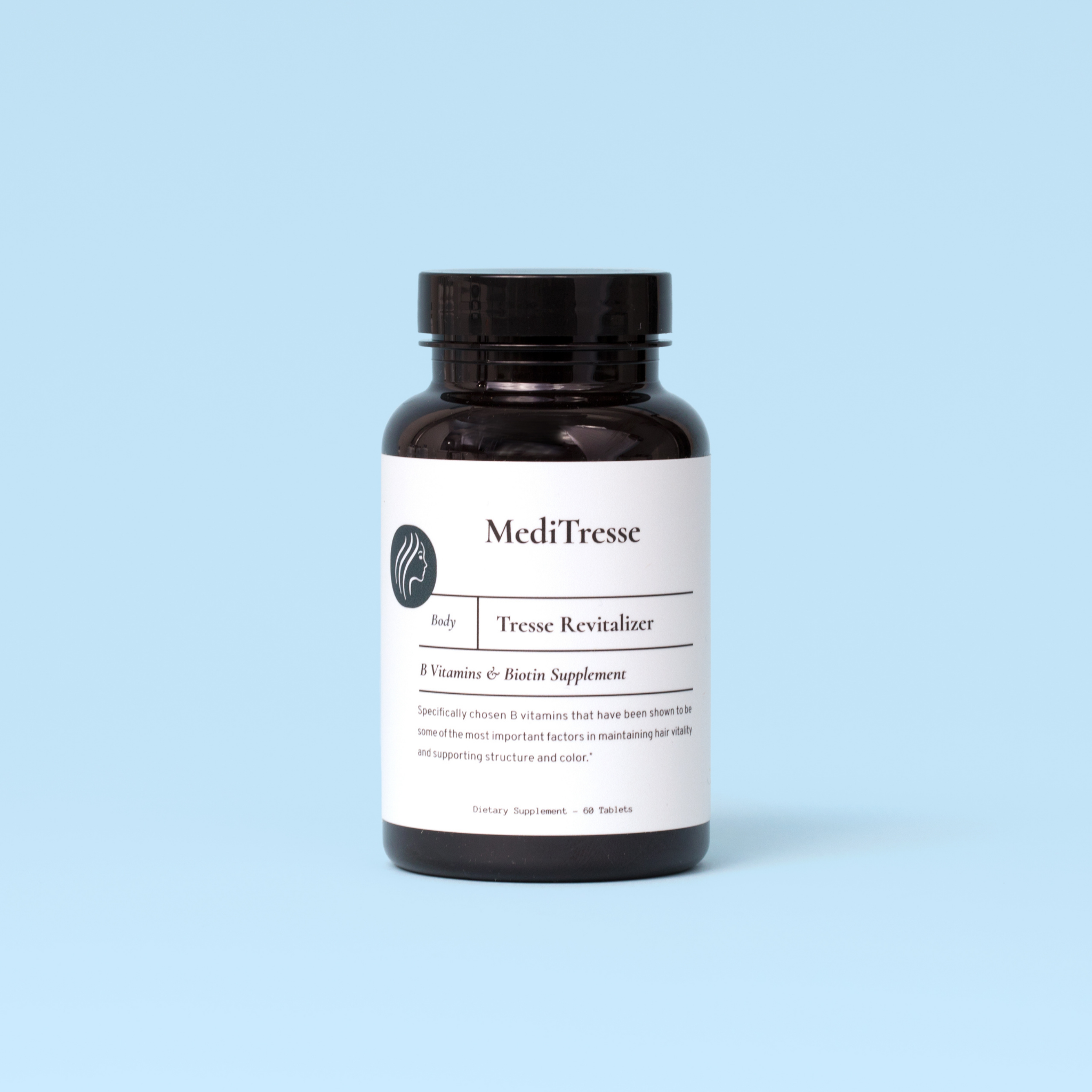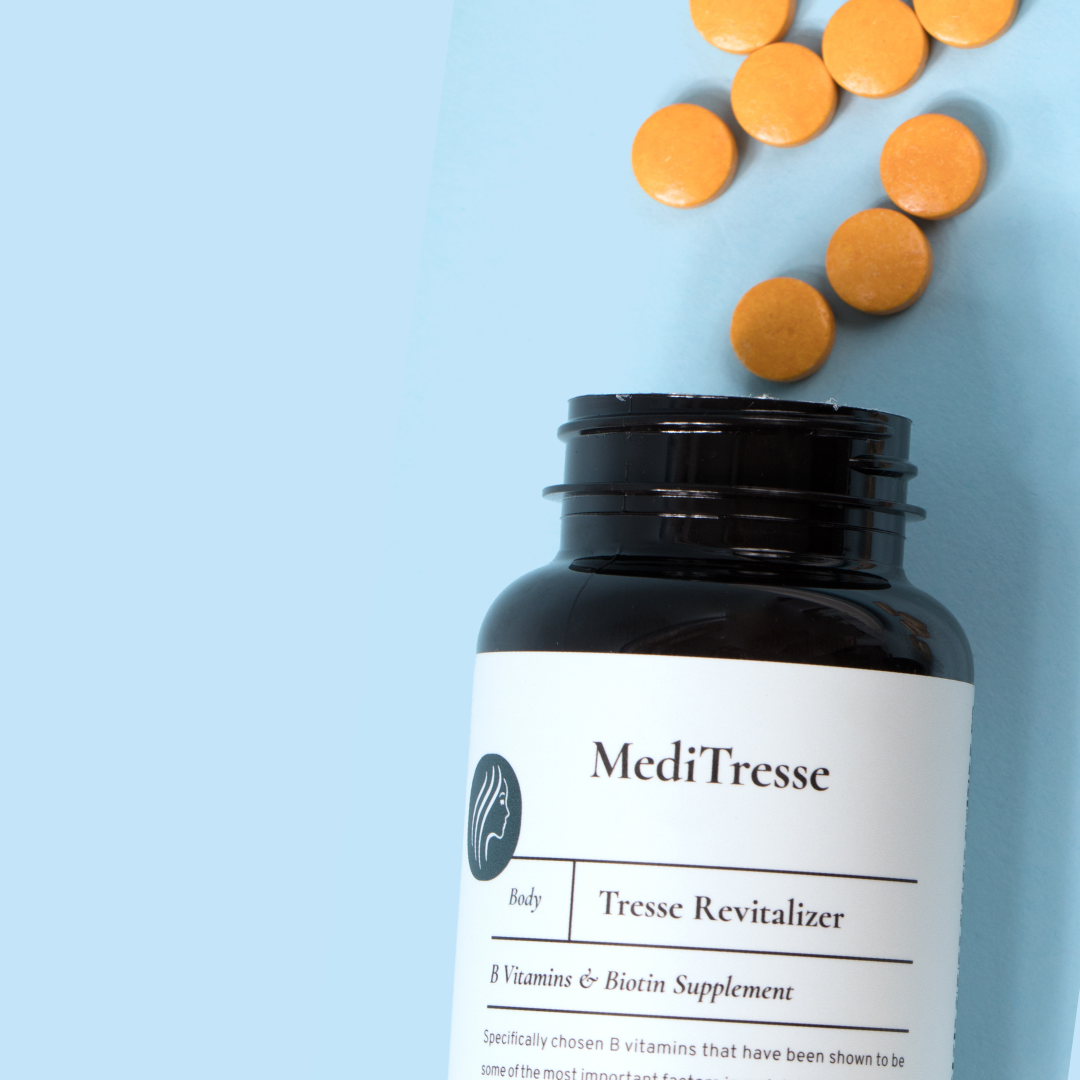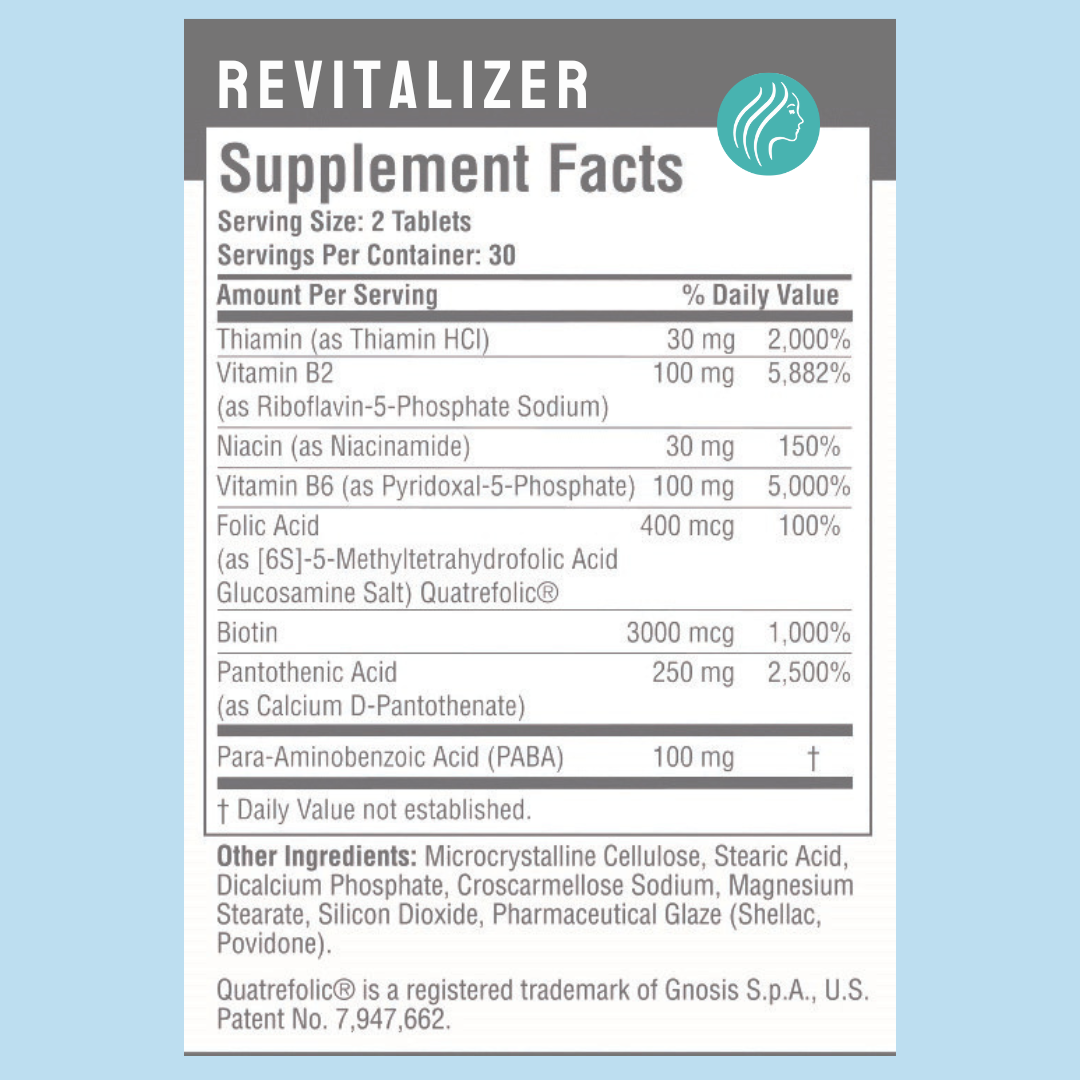 Specially formulated to support the healthy metabolism of hair, skin and nails. Multiple B vitamins and biotin have been shown to be some of the most important factors in maintaining hair vitality and supporting structure and color. Because the form of each ingredient is essential for the cells' ability to utilize it, we have chosen the most active (or reduced) form with proven clinical efficiencies.
Ingredients: Thiamin (as Thiamin HCI), Vitamin B2 (as Riboflavin-5-Phosphate Sodium),
Niacin (as Niacinamide), Vitamin B6 (as Pyridoxal-5-Phosphate), Folic Acid (as [6S]-
5-Methyltetrahydrofolic Acid Glucosamine Salt) Quatrefolic®, Biotin, Pantothenic Acid (as
Calcium D-Pantothenate), Para-Aminobenzoic Acid (PABA), Microcrystalline Callulose, Stearic Acid, Dicalcium Phosphate, Croscarmellose Sodium, Magnesium Stearate, Silicon Dioxide, Pharmaceutical Glaze (Shellac, Povidone).

Quatrefolic® is a Registered Trademark of Gnosis S.p.A., U.S. Patent No. 7,947,662

Warning: Do not use if you are allergic to any of the ingredients. Keep all vitamins in a cool, dry storage area. Keep out of reach of children. Not intended for pregnant or nursing women. 
HAVEN'T RECEIVED SUPPLEMENTS
I HAVEN'T RECEIVED MY SUPPLEMENTS YET, BUT SENT OVER A REVIEW EMAIL - SO I CAN ONLY GIVE IT ONE STAR AS STILL WAITING FOR TH E ORDER TO ARRIVE.
This has made such a difference in my hair health. It's stronger feeling, has more shine and I've seen consistent progress month after month.
At-home Hair Loss Help
Learn more about your options for growing healthier hair at-home. View the results from our Healthy Body Bundle 120-day pilot study.
view now