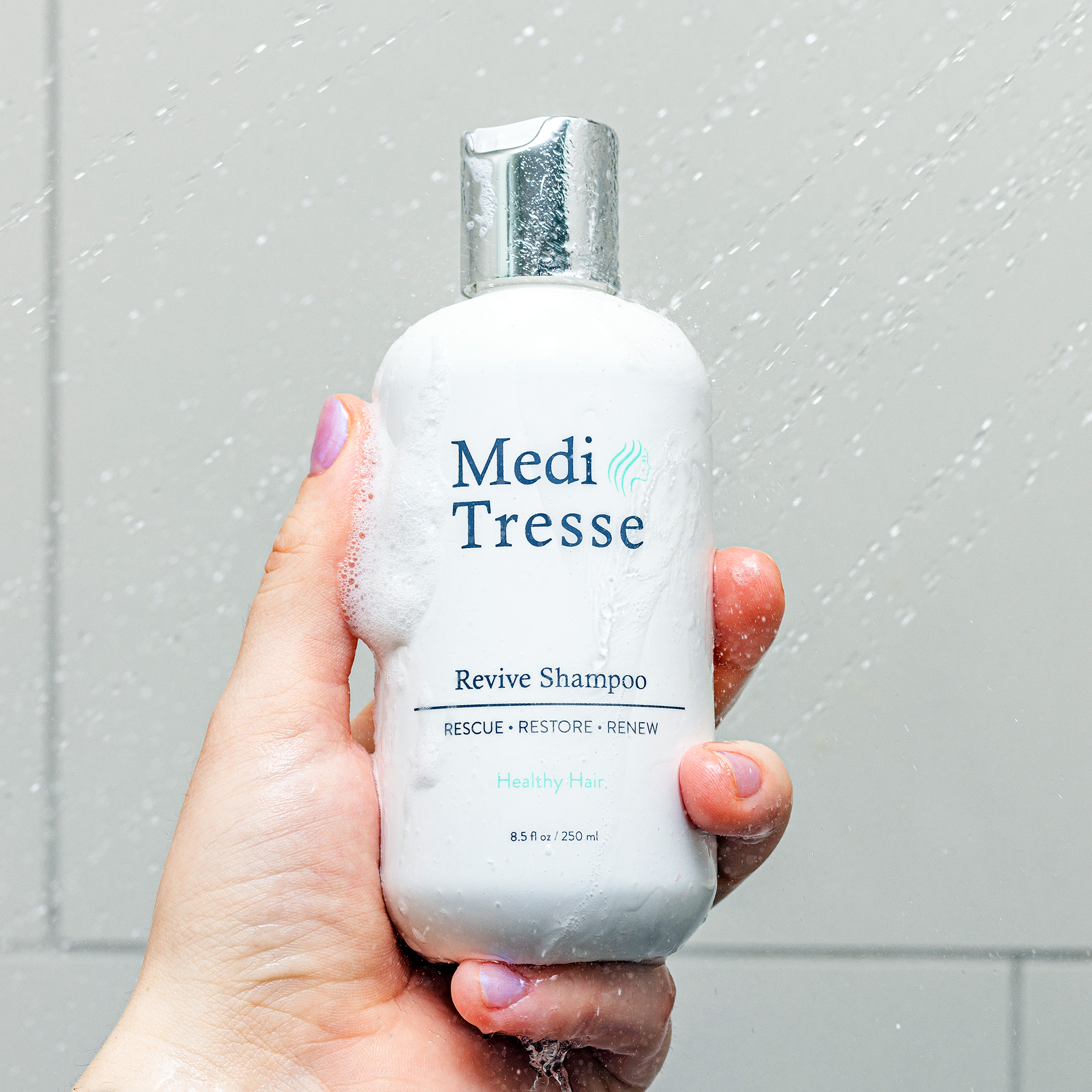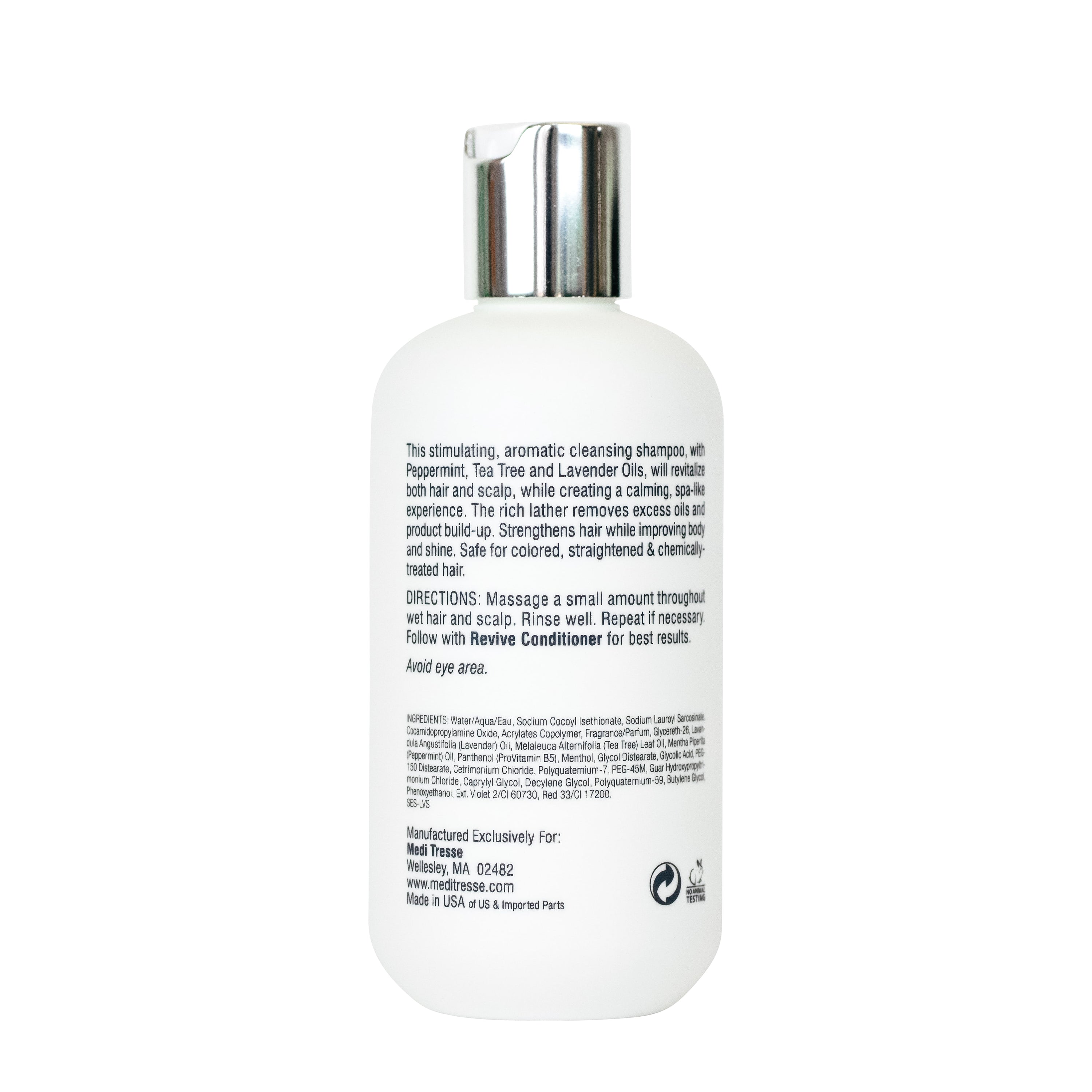 Medi Tresse Revive Shampoo
Proper hair care starts at the scalp and the Medi Tresse Revive Shampoo is formulated to rejuvenate both the hair and scalp. 
The powerful combination of Peppermint, Tea Tree, and Lavender Oils is key to a healthy scalp and providing your hair with a nourishing environment for healthy hair.  This cleansing shampoo removes build-up and excess oils on the scalp, while the Provitamin B5 and Glycolic Acid protect and strengthen the hair.
With Peppermint, Tea Tree & Lavender Oils
Invigorates & Cleanses Hair & Scalp
No Parabens, Sulfates or Sodium Chloride.
Color & Straightener Safe. UV Protectant.
KEY INGREDIENTS
Lavandula Angustifolia (Lavender) Oil - Helps stimulate hair growth and circulation while protecting against hair loss 

Melaleuca Alternifolia (Tea Tree) Leaf Oil - Helps maintain and healthy scalp by moisturizing and promoting hair growth

Mentha Piperita (Peppermint) Oil - Soothing to the scalp, stimulates circulation and works to relieve dry scalp

Panthenol (ProVitamin B5) - A form of Vitamin B5 that penetrates through the cuticle of the hair and acts as a powerful humectant that helps hair

Menthol - Soothing and cooling while helping with dandruff, eczema, and scalp psoriasis

Glycolic Acid - improves manageability by conditioning, moisturizing, and strengthening, while also preventing breakage

Guar Hydroxypropyltrimonium Chloride - Natural guar gum derivative that adds volume, conditions hair without build-up, smoothes and de-frizzes hair

Polyquaternium-59 - UV absorber designed to protect hair and prevent fading of the color
Medi Tresse Revive Shampoo
I love how my hair feels after using this! Smells nice and clean too
At-home Hair Loss Help
Learn more about your options for growing healthier hair at-home. View the results from our Healthy Body Bundle 120-day pilot study.
view now